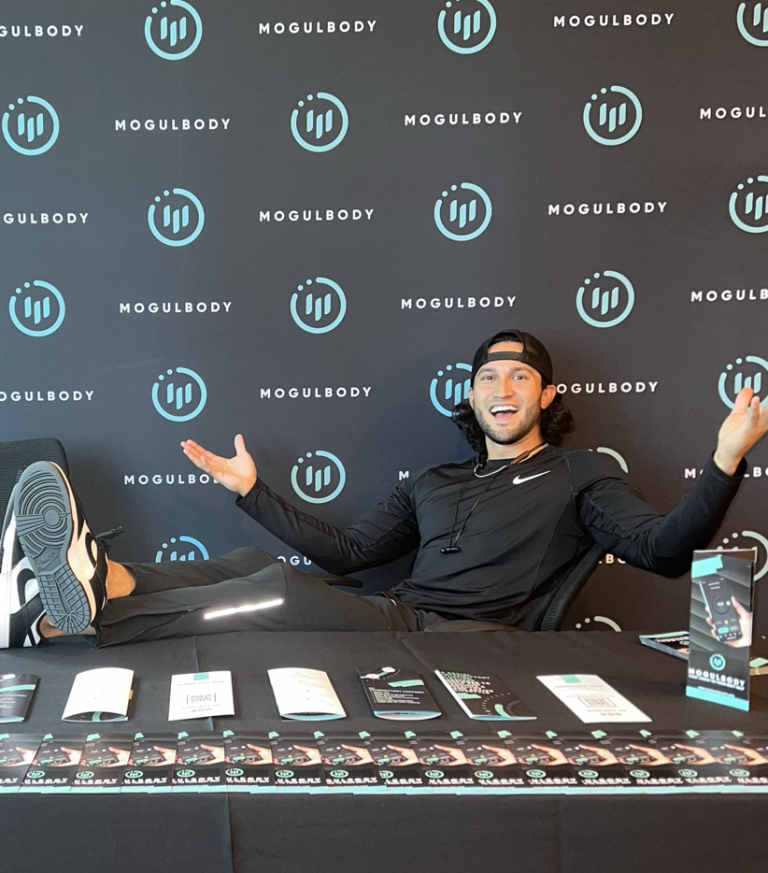 MOGULBODY WAS FOUNDED IN 2020 BY A FORMER ALL-AMERICAN COLLEGIATE ATHLETE AND HEALTHCARE PROFESSIONAL WITH A PASSION TO HELP OTHERS ON THEIR WELLNESS JOURNEYS. 
THE FRAMEWORK FOR THE APP WAS BORN OUT OF THE COVID-19 PANDEMIC THAT SWEPT THE WORLD IN 2020, WHICH WAS MONUMENTAL IN IMPACTING THE WAY WE VIEW AND NAVIGATE OUR HEALTH. AMONG LOCKDOWNS AND QUARANTINES, WE REALIZED THAT MAINTAINING HEALTH BY SIMPLY FUELING OUR BODIES AND MOVING THEM AROUND WAS INSUFFICIENT WITHOUT COMMUNITY.
IN THE SATURATED MARKET OF FITNESS APPS, WE WERE UNABLE TO FIND A SOLUTION THAT TAKES THIS HOLISTIC APPROACH TO HEALTH. THOUGH THERE ARE APPS THAT PROMOTE PHYSICAL HEALTH THROUGH NUTRITION AND EXERCISE, THERE IS LITTLE EMPHASIS ON THE ROLE OF COMMUNITY AND CONNECTIVITY IN ONE'S OVERALL WELLNESS. 
AT MOGULBODY, WE SUPPORT USERS IN ACHIEVING A LIFESTYLE BALANCE BY CREATING HEALTHY HABITS. WITH AN INTERMITTENT FASTING TRACKER DESIGNED TO HELP YOU MAINTAIN A ROUTINE THAT PROMOTES YOUR WELL-BEING, CURATED WORKOUT CHALLENGES TO BUILD YOUR PHYSICAL AND MENTAL STRENGTH, AND A SOCIAL COMMUNITY TO SUPPORT AND ENCOURAGE YOU ALONG YOUR JOURNEY, MOGULBODY IS HERE TO GIVE YOu THE RESOURCES you need TO MAKE YOUR BIGGEST GOALS ACHIEVABLE.
Follow us on twitter, instagram, & linkedin: @mogulbodY